Samsung Gear VR Headset Refresh could come with a Dedicated Controller
Samsung ventured into the business of virtual reality in the September of 2015 with its Gear VR. Overtime, the company has continued to give its customers improved virtual reality experience. Recently, the Samsung Gear VR introduced new features such as a field of view upto 101 degrees and a dedicated home button, the headset for virtual reality lacked a controller, which is an important feature for better virtual reality experience. However, recent tech news reveals that Samsung is set to release its new Gear VR headset soon and it will come with a dedicated controller. The new VR headset by Samsung is scheduled to be released alongside the much-anticipated Galaxy S8.
Earlier before, Samsung was scheduled to release its new Gear VR version together with its new Galaxy S8 flagship smartphone. Similarly, another report making rounds stated that Samsung was scheduled to come up with a special augmented reality headset. It was speculated that the augmented reality headset would be released the 2017 MWC. If Samsung launches the Gear VR with the controller, the South Korean tech giant will stand a chance to compete with Daydream VR, the infamous wireless controller by Google. Currently, the Cardboard mobile VR, a Google platform that provides significant control via the Daydream wireless VR controller, offers more control compared to Gear VR by Samsung. Samsung chose to skip the earlier MWC event to host a special keynote event sometime later. According to rumors, Samsung is likely to launch the Galaxy S8 smartphone at a yet to be announced keynote event.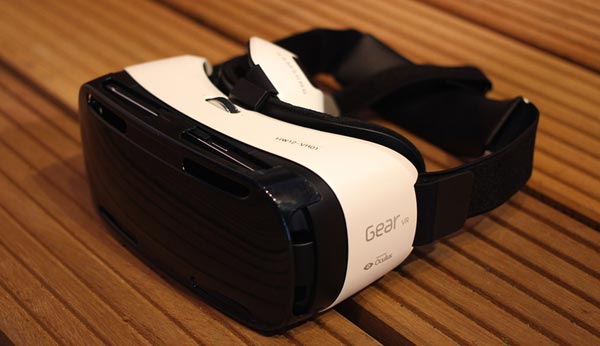 Google's Daydream View and Netflix VR App
Some reports indicate that the current Samsung VR headset doesn't impress many users because it is difficult to control. According to these reports, control is an important area in virtual reality. Currently, Daydream View VR headset by Google leads the pack thanks to its wireless controller that is in a position to work together with the headset. It appears that Samsung noted the report and is planning to include a dedicated controller when it launches its new VR headset alongside the Galaxy S8. According to the report by Roland, a leaker on Twitter and WinFuture editor, Samsung is currently working on a way to develop the SM-R234, an effective Gear VR that will be in a position to accommodate a single handed controller and the Galaxy S8.
It appears that Samsung is not the only tech company looking to develop improved VR headsets. Netflix, a renowned video service provider, announced a new app towards the end of 2016. This is the Netflix VR that is capable of working with the Daydream View VR headset by Google. Currently, you can now download the Netflix VR app to your Android device from the Google Play Store. However, the app can only be compatible with the Google VR headset. According to experts, the app will be able to work with other versions of VR as they roll out. The app's interface is just the same as to what Netflix users are used to. Nevertheless, the only big addition can be seen on the home screen. The welcome screen transports users to their living room containing a cabin look together with bay windows, Netflix sofa, softly lit lamps, a TV screen and a coffee table black in color. Once in the living room, users are free to interact in the space prior deciding what to watch.
Gear VR Dedicated Remote

With the Galaxy S7, Samsung announced the Gear VR headset. Now, it appears like the upcoming headset could be similar to its predecessor when it comes to dimensions, design, and aesthetics. However, it could provide an additional accessory in a bid to compete with the Daydream View headset. According to Twitter rumor, Samsung Gear VR users might no longer need to buy third-party controllers. The major difference between the already existing controller and the upcoming one is that latter will have a remote controller that resembles that of Daydream View. This means that the remote controller's bundling will be nicer and will come with some additional features. Thus, users will be in a position to immerse themselves in multimedia, playback, games among other actions, with much more ease compared to buying Bluetooth third-party controllers. The SM-R324 Samsung Gear VR will be similar to SM-R323 for S7. However, it might have a different front cover for purposes of holding the Galaxy S8 together with a single handed controller.
See also: Samsung Gear Fit: A Combination of a Fitness Band and a Smart watch
Conclusion
Over the years, Samsung has been improving its Gear VR making it one of the best and most advanced mobile virtual reality headsets on the market today. The South Korean tech giant has also increased its number of smartphones that are in a position to support Gear VR. However, although Samsung has continuously improved its Gear VR, it lacked a dedicated controller, which is crucial in controlling the user's VR experience. If the information by a renowned tipster, Roland Quandt holds up, Samsung is set to release the SM-R234 version Gear VR with an up-to-date cover. This aims at accommodating the upcoming S8 together with a controller.